I really like the site
http://builtdublin.com/
. It has some great photos and I particularly like this article which makes you look differently at parts of a building you might either miss or even have considered to be ugly.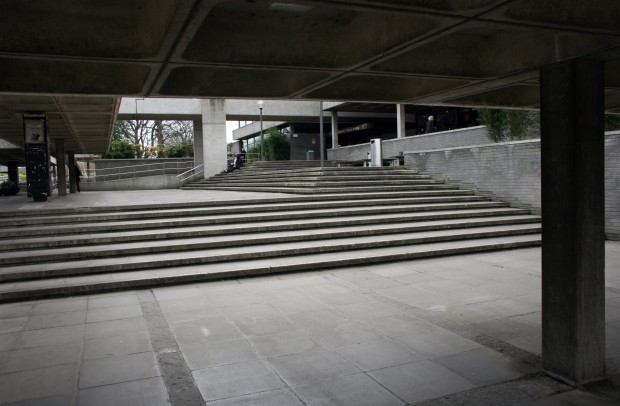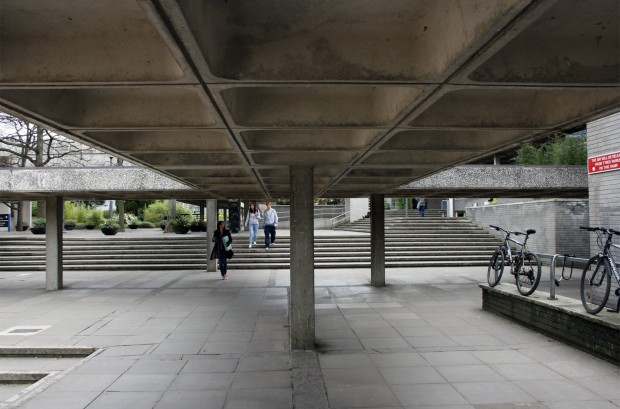 Lisa Cassidy tells us "In 1964, Andrzej Wejchert won an international competition for UCD's new campus at Belfield. A key element of his proposal was the covered walkway, a linear element unifying a campus that would be composed of standalone buildings by different architects, constructed at different times as the university grew.
There's approximately 600m covered by the walkways, running between the original science building (Downes Meehan & Robson, 1964) and the restaurant (Scott Tallon Walker, 1970). Their primary function is, of course, shelter in a crap climate, but they also define a path and a core to the university, putting the pedestrian route at its (original) heart. It's a simple device and it still works.
A centre line of columns supports a waffle slab, with smoothly rounded corners on the coffers. Waffle slabs have a better strength-to-weight ratio than their flat equivalent, retaining a form that allows for strength in two directions, and they also have a visual effect of texture in light and shadow. At the edge of the slab, there's a strip of chunky exposed aggregate that's extremely beautiful from close up. The exposed aggregate and the waffle differentiate the upper layer from the pavement, while the columns match the paving well enough to seem like part of has just projected upwards."