The BBc International Short Story Award, made international this year in honour of the 2012 Olympics being hosted in London, has been awarded to the Bulgarian author Miroslav Penkov.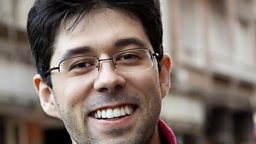 www.bbc.co.uk
tells us about his book
East of the West
; "Set in Bulgaria during and after the Cold War,
East of the West
explores the difficulties of love, relationships and identity in a region ridden with conflict and sectarian violence. The narrator takes us from his childhood through to present day, ruminating on the loves and losses which both constrain and define his life".