Appletree Press is based in the quaint sounding 'The Old Potato Station' in Belfast and is one of the largest publishers in Ireland of gift and guidebooks aimed at the international market. As a result of this they have books published in eight languages including Russian and Japanese

.
Three recent publications are Stone by Stone, Keep Her Flying: Ireland's Rally Heroes by Richard Young and John McNally: Boxing's Forgotten Hero by Barry Flynn.
Stone by Stone by Patricia Warke, Bernard Smith & John Savage is really a guide aimed at those restoring or using stone. This is a skill like many others that has been near lost over the last one hundred years resorting in poor care of masonry and use of imported stone over native. An interesting if specialist subject, a book for the artist, craft worker, stone worker or architect.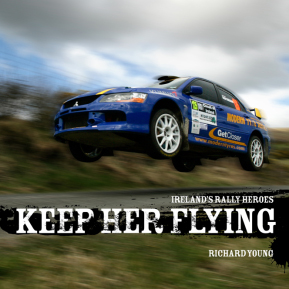 Keep Her Flying- Ireland's Rally Heroes by Richard Young is a petrol-heads dream. With rallying being the most popular Irish motor sport, this book looks at the history of rallying, a fast, exciting and mud-splattering sport carried out on public roads. The stories are told of the main players in this super-octane sport along with many action photographs.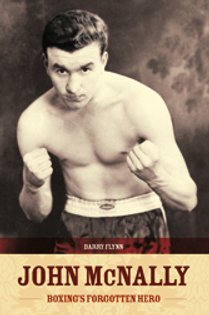 John McNally: Boxing's Forgotten Hero
by Barry Flynn tells the story of one of Ireland's Olympic medal winners who has now been forgotten in the mists of time. This is unusual in a country that doesn't usually fail to honour it's heroes. It is the tale of a Belfast man who escaped the streets to become the first Irishman to win a medal for boxing, a silver in Helsinki in 1952. Maybe after Katie Taylor's success in London this year there will be renewed interest in the history of the sport in Ireland.
This is a selection of the most recently published books by Appletree Press, the second company to feature in this series of articles 'Irish Publishers.'