Fancy a gallery day? I love to spend Saturday afternoons visiting a couple of galleries before going for a cocktail and an early bird supper or onto the theatre. Most Dublin galleries are free and there are very diverse exhibitions to be seen. My faves are the Royal Hibernian Gallery, the photography galleries in Meeting House Square and the temporary IMMA at Earlsfort Terrace.
If you're heading out tomorrow here is a selection of a few art shows on in Dublin within walking distance of the Grafton Street area .
Christine Redmond, 'Sea Change' - Inspirational Arts, Basement of 7 Herbert Street,D2
until 12th April.
'Skin' Group exhibition at Royal Hibernian Gallery, Ely Place
until 28th April
'Black Church Cabinet' - Mo Levy at Black Church Print Studio, 4 Temple Bar
until 26th April
'Calibrate' - Mark Francis at Kerlin Gallery, Anne's Lane.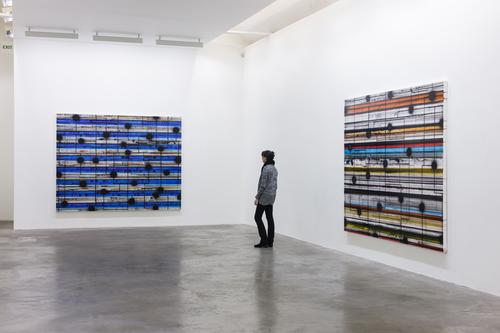 until 13th April
'Equinox' - Martha Quinn, Olivier Cornet Gallery, Exchange St Upper
until 20th April
'Synthesis' - Claire McCluskey and Steven Maybury at Eight, 1st floor of No.8 Dawson Street
until April 21st
Prix Pictet 'Power' at Gallery of Photography, Meeting House Square
until 28th April